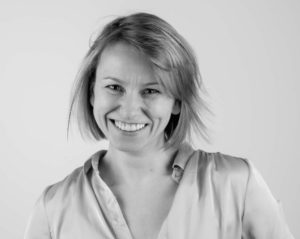 IN-Tune
Short description
How can I be in-tune with myself? We will look at awareness through breath, connecting parts of the body and then doing only what is necessary to effortlessly move with a partner in CI. Using Steve Paxton's 'Material for the Spine' as inspiration, we will also explore principles of rolling points of contact, and with a partner on different levels. These will increase awareness of tonality and the muscle/skeletal system, enabling us to explore the spreading of weight, and dynamic partnering such as lifts and being airborne. Bearing all this in mind will help us discover how to be light and playful, but also maybe how to let go of patterns and habits. If we can be in-tune with ourselves, we can be in-tune with our partners
Long description
To be in-tune with oneself is to refine our awareness of our body. If we start by being conscious of our breathing, this helps to give us clues for movement and momentum which in turn leads to an awareness of how we are rooted to the ground. This then encourages a greater understanding of muscle tonality and the skeletal system, which leads to a more efficient and effortless way of moving. Bearing all this in mind will help us discover how to be light and playful, but also how to be willing to let go of any patterns and habits. A greater awareness of oneself will also lead to a greater awareness of a partner and how they are moving; as though your partner is an extension of your own body and the ground. Being in-tune with yourself is also therefore being in-tune with your partner.
The class will begin with simple breathing exercises and examples of how the momentum of breath can initiate movement. These principles can then be applied to how we move on the floor; firstly just rolling by ourselves but then also how we roll with a partner on different levels, such as pouring weight from one part of the body into another and into the ground. Once a solid foundation has been established, we'll then move onto exploring sharing of the spine, perceiving and following, and making suggestions to take our dance into new and exciting places. We will investigate different movement qualities such as leaning, pushing, sliding and rolling as a way of developing trust and opening the senses. An understanding of shared kinespheres, where two bodies can interact through dialogue and communication, will lead to improvement and development in all aspects of dancing in CI. Tune-in:
open up your awareness
open up your senses
listen to your own body
listen to the group
observe what you see
explore the space
explore movement and different qualities of movement
wake-up, energise and be dynamic
discover the landscape of your body
move through levels from floor to standing
and feel…
and dance…
and enjoy…
Bio
Maga Radlowska (PL/UK) is a contact improvisation dancer, performer, choreographer, improviser and teacher, graduating from the London Contemporary Dance School and from Middlesex University in London with an MA in Choreography. Maga has fifteen years professional experience in contemporary dance, physical theatre, contact improvisation and improvisation, and has created and performed in many pieces in international festivals across Europe and the Middle East. Maga has worked with companies, dancers and choreographers as diverse as Jose Vidal Company, Bettina Carpi, Paweł Matyasik and Nadar Rosano. In 2013 and 2014 Maga performed for Zawirowanie Dance Theatre in Israel, Sweden, Lithuania, Ukraine, Hungary, Germany, Croatia and Portugal. She has been taught by Melissa Monteros, Wojciech Mochniej, Gabriella Koch, Nita Little, Ray Chung, Daniel Kramer, Frauke Requardt, Robert Anderson, Katy Dymoke, Simonetta Allesandri, Rick Nodine, Charlie Morrissey, Thomas Kampe and Andrew Harwood. Maga has been nominated for scholarships and won several awards; most recently winning first prize in the Warsaw Polish Platform Choreography Contest. Her award-winning work in the community sector has been presented across Europe and attracted interest from national media. Maga was co-organiser for ECITE 2013 in Poland and also co-directs and choreographs the annual International Festival of Dance in Poland. She regularly teaches CI workshops and classes in London, and also teaches CI at Middlesex University. Most recently she taught at the Freiburg CI Festival in Germany.